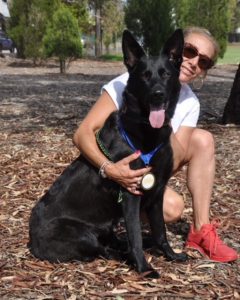 Get to know us
Dog training in Melbourne. Four Paws K9 Training  provides ongoing, quality companion dog obedience training, puppy training, socialisation and behaviour consultations for your dog or puppy, using reward based, motivational training techniques. 
Four Paws K9 Training has been operating since 2001 in the Brimbank area of Melbourne and has grown and developed significantly over the last 10 years. We have 21 instructors, each with their own area of expertise in dog related activites who are more than willing to assist you with your dog. We are also a Victorian Government Approved Dog Training establishment, therefore apart from receiving a recognised and approved training program for your dog, you will may be eligile to receive discounted dog registration rates through your local Council if you successfully complete and pass our Advanced level of training (available at our Keilor Downs location only).
Four Paws K9 Training was one of the first schools in Melbourne to use motivational-based methods for general companion obedience training and as such we specialise in its teaching and correct application based on the natural instincts of each dog and the ability of each handler.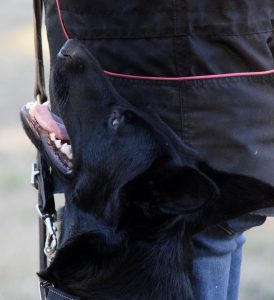 All the instructors at Four Paws K9 Training are Certified (Certificate III in Dog Training & Behaviour), professional dog trainers and behavioural consultants who have received comprehensive instruction on canine behaviour, handling and psychology through The National Dog Trainers Federation (NDTF). They attend regular workshops and seminars to further enhance their knowledge and to keep up to date with the latest techniques.
Our head instructor is a lecturer for the National Dog Trainers Federation's "Certificate lll in Dog Training and Behaviour" course, teaching many new 'would be'" instructors some of the necessary skills required to train dogs.
Senior trainers at Four Paws K9 Training have vast knowledge and carry many years experience in the field of dog training and canine psychology so you can be sure you are receiving sound advice.
We were awarded a Highly Recommended for customer service by the Australian Achiever Awards for 2006, as well as being recommended on Channel 7's Melbourne Weekender TV program featuring Dr Katrina Warren.  For both of these, we are extremely proud.
At Four Paws, we fully support Responsible Pet Ownership and work closely with the Brimbank and Maribyrnong Councils.
For information on our training programs, please feel free to browse our site.  If you choose to contact us, we will be more than happy to answer your questions.
Our specialist instructors/dog trainers can assist you with:
Dog behaviour problem solving
Aggression problems
Companion Obedience
Please refer to our testimonials as proof of our ability to assist in training your dog.
Good training needs a kind heart as well as a cool and well informed head.
– Konrad Most
[/vc_column_text][/vc_column]
[/vc_row]