Don't like crowds? Then why not have private obedience lessons, or, if you've got a problem dog, then perhaps our in-home consultations will better suit.
Here's some more info on both:
In-Home Consultations – We Come to You
Our in-home consultations are carried out by Certified Canine Behaviour Specialists and are ideal if you have a dog that is showing problem behaviour/s at home.
These range from single, hour long visits, to multiple visits depending on the severity of the problem. The sessions will address the problem/s with a tailor made program and will include information on leadership, nutrition and some basic obedience skills.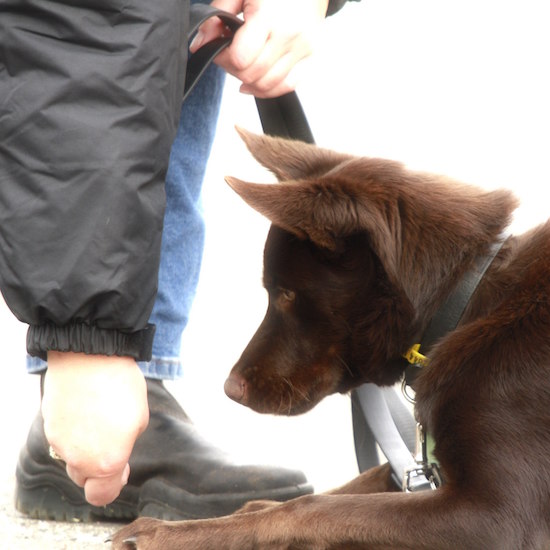 Unlike others, we will not try to sell you "x" amount of lessons that you may not need. One session is usually all that is required, however, if your dog's problem is severe, then we may suggest a few extra sessions and the decision is up to you– it's your call!
Our In-home consults will suit you if your dog:
Has a barking problem
Shows aggressive tendencies towards you and/or family members etc.
Does not listen to you
Suffers Separation Anxiety
Is bossy (dominant)
Is out of control
Needs general assistance with walking on the lead or various other obedience commands.
We can also assist with newly acquired puppies, providing assistance and advice on:
Housetraining
Mouthing/chewing
Feeding/nutrition
Barking
Puppies and children
Please note that we highly recommend group puppy training for pups under 6 months of age for the purpose of socialisation!
Private Obedience Training – You Come to Us
These sessions allow you to get one-on-one attention with a trainer – or if you simply don't like crowds!
Private Obedience Training is held at Diggers Rest and can be organised at a time that suits you. Away from the crowds and other dogs, the training can concentrate on one or more obedience skills for your dog.
You can choose to have a single session or a set of multiple sessions depending on the skills you wish to develop and work on.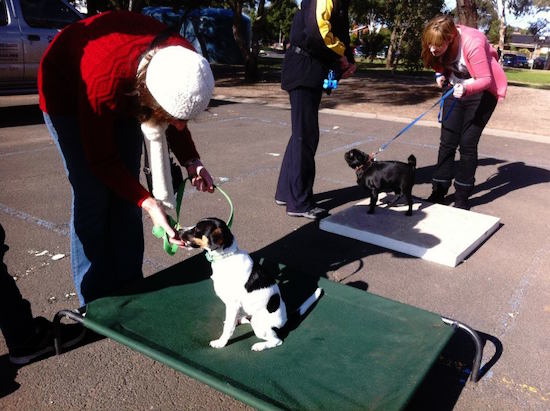 Conditions for booking behavioural consultations or private training sessions:

Payment is required in full at time of booking.  This can be done by either credit card or direct deposit.
Cancellations must be within 48 hours of scheduled day.  Refunds are not given for cancellations less than 48 hours of scheduled day.
Refunds are subject to a 10% administration fee.
For more information or to book your dog in, please visit Contact Us page for more details or complete the Contact Form, so that we can get back to you.
INTERESTED IN TRAINING AT OUR KEILOR DOWNS VENUE?
Bookings for Information Sessions for our Keilor Downs venue now being taken.
Current available Information Session dates:
5-8 week waiting period for session.
Please contact us to be placed on the list!
Contact Us to book in for an Information Session at Keilor Downs.
Our Locations
Ph: 0412 523 998